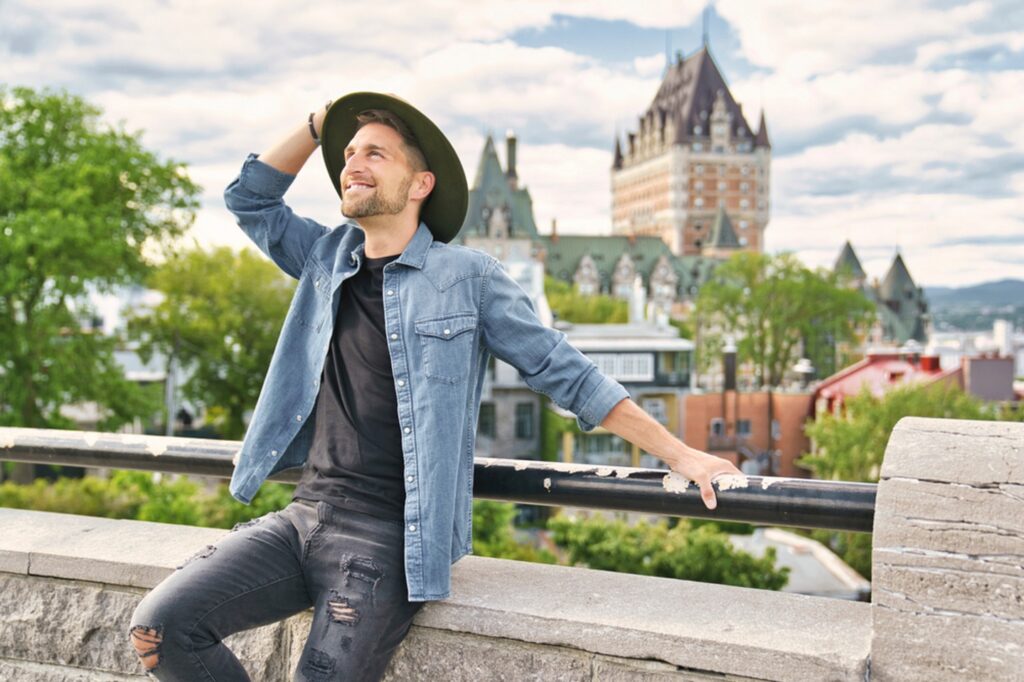 What Canadian citizenship means
Any immigrant granted Canadian citizenship is to automatically referred to as a Canadian citizen. This means whatever benefit or right the citizen of Canada has, the newly inaugurated citizen will also enjoy same. Having Canadian citizenship compared to a permanent residency means you will be able to vote and own a Canadian passport. Becoming a Canadian citizen can only be done when a person is already a permanent citizen. Once you have stayed in Canada for a minimum of 1,095 days within the last five years, you can apply for citizenship.
There are so many benefits to enjoy with Canadian citizenship, some of which are:
Whether you want to vote at the federal, provincial or municipal level, Canadian citizenship offers you that. In fact, you can run for office and have the right to be voted for at different levels of government.
You do not have to forfeit being a citizen of your home country to become a Canadian citizen. You can have both if you want.
With a Canadian passport, you will get a renewal easier than a permanent resident cardholder. This passport will also help you secure a visa quickly when you need one.
Automatic children's citizenship
Children born in Canada by a Canadian citizen parent become Canadian citizens automatically. Even those born outside the country would become citizens if their parents were born in Canada.
Right to do any Canadian job
Not all jobs are meant for everyone living in Canada because of the job's sensitivity. Therefore being a citizen gives you that access to get employed and paid an equivalent amount to others.
Citizenship Application Eligibility
Any immigrant striving to become a Canadian citizen must first provide the following:
A writing and speaking proficiency in Canada's official languages (English and French).
Show that they have become a permanent resident once the application is submitted.
Must have been living in Canada before the application for a minimum of 1,095 days which should be in the last five years.
Provide tax filing proof of the last three years.
Payment of all income tax that has been pending before processing their application.
If you go ahead to submit your citizenship application without attaching your proficiency in French and English, you will be denied to proceed to the next level by the IRCC.
Also, any applicant that has been in the Canadian Armed forces before the application can fast-track the process and become a citizen quicker than others. With a residence calculator, the candidate can determine if they are eligible to apply for Citizenship. It also helps candidates who haven't met up to the required living period to note when they will become eligible.
Sometimes, some people already have Canadian Citizenship when a parent is a citizen, and they are not aware of it. In this case, all that is needed is apply for proof of Citizenship to bypass the Citizenship program.
If there has been a jail time, conviction, or a current service sentence, that applicant cannot be granted Canadian Citizenship.
The citizenship application process requires four significant steps.
Fill out the Canadian citizenship application form on the IRCC website.
Confirm all the necessary documents and attach them.
Use your online banking card to pay the application fee.
Go to the Centralized intake office in Sydney, Canada, to submit the completed application form.
Once you are done with these, four stages it is time to stay updated by joining a discussion forum and reading-related information on the IRCC website.
Why choose us for your Canadian Application Assistance:
At Spruce Immigration, we create a seamless Canadian citizenship application for all our clients. With our assistance, you will get updated info on the best ways to secure your Citizenship faster. We are licensed and therefore operate legally, so you have nothing to fear. Journey with us today, and let's get the help you become a Canadian citizen.